12/08/2005
Premiere alerte de Typhoon de la saison!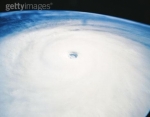 STANDBY SIGNAL NO. 1
TROPICAL CYCLONE BULLETIN
HERE IS THE LATEST TROPICAL CYCLONE ADVISORY BULLETIN
ISSUED BY THE HONG KONG OBSERVATORY.
A TROPICAL CYCLONE ALERT IS NOW IN EFFECT AND THE STANDBY
SIGNAL, NO. 1 IS IN FORCE.
THIS MEANS THAT A TROPICAL CYCLONE NOW CENTRED WITHIN ABOUT
800 KILOMETRES OF HONG KONG MAY AFFECT US.
AT 1 P.M. THE CENTRE OF TROPICAL STORM SANVU WAS ESTIMATED
TO BE ABOUT 690 KILOMETRES EAST-SOUTHEAST OF HONG KONG
(NEAR 19.5 DEGREES NORTH 120.1 DEGREES EAST) AND IS
FORECAST TO MOVE NORTHWEST AT ABOUT 28 KILOMETRES PER HOUR
TOWARDS SOUTHEASTERN CHINA.

Premier bulleltin de la saison meme affiche dans les ascenseurs.... On a de la marge, on ne peut rentrer chez soi que quand l'alerte est Typhoon 8! Et habitant dans une ile hors de Hong Kong, nous sommes obliges de rentrer chez nous et de rester sur l'ile jusqu'a la fin du Typhoon! Et la, a Lamma entre autres, tous les bars sont ouverts et on fait la fete toute la journee....... Ce sont les Typhoon Parties........